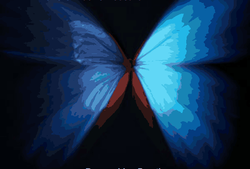 IJTR
is a fully refereed journal, the creation of which emerged out of a passionate belief that professionals in any work setting can successfully research their own practice with transformative outcomes for themselves and others.
We welcome submissions for publication which provide accounts of first hand experiences where the researcher has experienced a transformational shift in the values, attitudes, beliefs and/or behavior as a consequence of researching their own practice; or alternatively can give an account of how they have had a transformational influence on individuals, groups, organizations or the wider communities to which they belong.
The journal will publish theoretical or conceptual analyses of any aspect of transformation or transformative research; however these analyses must be integrated into an explanation of the research itself, and the analyses need to illuminate explicitly how the research has had a transformative impact.
We recognize that the experience of transformation is a personal one, and we wish the articles printed in this journal to communicate the stories of the authors themselves, rather than author's writing about the transformation of others in a way that suggests a separation and disconnection between themselves and other.
We are aware that many professionals are psychologically supported in their work in diverse ways; for example, through the quality of their relationships, through values that are important to them, or through spiritual beliefs and practices that are experienced as nourishing and sustaining. We encourage researchers to feel comfortable and confident in sharing through their writing any aspect of their inner subjective experiences which is relevant to their inquiries. While doing this, it is important to pay attention to the question of validation of any claims to knowledge made as a consequence of researching their own practice.
CALL FOR MANUSCRIPTS
The theme for the second volume is "Developing a community of inquiry." Visit the
IJTR
page on
Instructions for Publications
.
Submit abstracts to the
IJTR
Editor and Chief at:
drbarry@ijtr.netSUBSCRIPTION
The inaugural
IJTR
publication is scheduled for release in 2017. The online journal is
free to subscribers
. To Subscribe click the button below and complete the information fields. The subscription information is confidentially held. We will not share your information with any other company or organization. Join our mailing list now.
---

​ Living Leadership Today ™ Copy Right © 2011 All Rights Reserved